Portfolio
Amanogi

Location: Tokyo

Founded in: 2016

Management Team: Yu Kudo

Investment Team: Mikuni Kimura

Website:

amanogi.space

Amanogi is a startup company from Tokyo Institute of Technology that provides space cameras for satellites and space data analysis. In the current trend of utilizing big data of earth surface images taken by satellites for 24 hours a day, satellites need to control their attitude when taking photos of the earth's surface. They are also developing technology to analyze satellite images using deep learning and make it a fundamental technology. They have recently announced a business alliance with I-NET Corporation, which provides system/subsystem design, inspection/testing, operation/evaluation analysis for many satellites.

Arblet Inc.

Location: Tokyo

Founded in: 2016

Management Team: Kosuke Shimizu

Investment Team: Mikuni Kimura

Website:

www.arblet.com/

Arblet develops a wrist-worn wearable device utilizing cuff-less blood pressure measurement technology with the aim to identify the temporal change in the user's health condition by cross-analyzing behavioral and vital data. Utilizing the cloud analysis algorithm and the device on the wrist, it can monitor users' health around the clock, such as blood pressure, pulse rate, body temperature, respiration rate, and other vital and behavioral data. They aim to provide a service to inform future disease risk and emergency alerts for people with or without health concerns.

Arieca Inc.

Location: Pittsburgh, PA

Founded in: 2018

Management Team: Navid Kazem

Investment Team: Nobuhiro Seki

Website:

www.arieca.com/

Arieca is an American advanced materials start-up, spun-out of Carnegie Mellon University, that is pushing the boundaries of materials functionalities in the most demanding applications. Their proprietary and patented liquid metal embedded elastomer (LMEE) technologies allow for unprecedented performances in applications across semiconductor, aerospace, automotive, and healthcare industries. Their main products are TIMbberTM – the most adaptable thermal interface material (TIM) for high performance semiconductor devices, and Thubber® – a soft, stretchable, and thermally conductive elastomer.

ARIN Technologies

Location: Pittsburgh, PA

Founded in: 2015

Management Team: Vivek Kulkarni

Investment Team: Nobuhiro Seki

Website:

www.arintechnologies.xyz/

ARIN technology develops high-accuracy indoor positioning systems. This system is used in indoor places such as factories to acquire real-time 3D locations of Work In Progress (WIP). A proprietary transmitting device attached to the object measures the distance from the anchor device to calculate the XYZ location values of the device. ARIN technology also provides a solution to prevent forklift collision by applying the high-precision indoor positioning system.

Atmoph Inc.

Location: Kyoto

Founded in: 2014

Management Team: Kyohi Kang

Investment Team: Mikuni Kimura

Website:

atmoph.com/

Atmoph sells smart windows along with its own high-quality landscape video contents to display on it. It has already released about 1,000 videos. It comes with 10 videos at the time of purchase and ¥590~ per video after that. The latest 27-inch model is fitted with a camera and microphone. It is cheaper than its competitors and easier to mount on the wall. Also, it can display clocks, calendars and connect to Google Assistant or Amazon Alexa. Atmoph also provide landscape videos shot by themselves all around the world for a fee. Moreover, it has partnered with Disney to stream the worlds of Disney and Star Wars.

Blast Media Group, Inc.

Blast is a music streaming service that allows creators to broadcast studio-quality, live audio with a single click on their proprietary device. The streaming music will disappear in 24 hours, which gives creators the freedom to explore without worrying about copyrights. Blast Media Group launched its service in June 2021.

Brelyon Inc

Location: San Mateo, CA

Founded in: 2018

Management Team: Barmak Heshmat

Investment Team: Nobuhiro Seki

Website:

brelyon.com/

BRELYON presents a new category of displays that gives immersion and high fidelity with no need for headsets. The company was founded by an MIT Media Lab graduate based on his own research. BRELYON's displays have the immersion of VR headsets while maintaining the speed and resolution of desktop displays. BRELYONaims at places where people work with multiple displays, such as the manufacturing industry, trading rooms of financial institutions, and eventually gaming and entertainment fields as well.

C-INK

Location: Okayama

Founded in: 2012

Management Team: Masayuki Kanehara

Investment Team: Mikuni Kimura

Website:

cink.jp/

C-INK is engaged in producing and supplying metal nano-ink (conductive ink). Their nano-ink DryCure-Au and DryCure-Ag are made by cutting down organic impurities to a minimum compared to conventional nano-ink. As a result, they have incredibly high metal purity, minimum high-temperature sintering, stable ink condition, and reduced risk of cracking. By taking advantage of the properties of this nano-ink, it has become possible to produce wiring boards at low cost and high speed, which used to be made under complicated processes. The system for mass production is already in place and will be used for the wiring of electric circuits and LED signboards.

CleanRobotics

Location: Pittsburgh, PA

Founded in: 2015

Management Team: Charles Yhap

Investment Team: Nobuhiro Seki

Website:

www.cleanrobotics.com/

CleanRobotics provides a solution to enable centralized management of trash cans that sort trash automatically. In the U.S., because of the lack of waste education, people can not sort waste accurately even if they want to. "Trashbot" developed by Using AI computer vision, CleanRobotics can detect if the trash is recyclable. Moreover, monitoring all Trashbots remotely simultaneously, the system can let staff know when Trashbot is getting full.

DENSHINDO Inc.

Location: Tokyo

Founded in: 2019

Management Team: Kyo Nomura

Investment Team: Mikuni Kimura

Website:

denshindo.co.jp/

Denishindo develops a home use atmospheric pressure plasma facial skin-care device called "Un." "Un" reduces spots by generating Plasma Air Shower. The problem of laser treatment at beauty salons, which is the most effective way to reduce spots, is that it is painful and expensive. In addition, there are no existing facial products that work on stubborn blemishes. This product opens the skin barrier and improves the penetration of toners and serums by exposing skin to plasma. It accelerates skin regeneration, and spots get reduced as a result. They are aiming to enter the Japanese and Chinese markets.

Digital Dream Labs, LLC

Location: Pittsburgh, PA

Founded in: 2012

Management Team: Jacob Hanchar

Investment Team: Nobuhiro Seki

Website:

www.digitaldreamlabs.com/

Digital Dream Labs develops engaging learning robots. One of their robots, "Cozmo," is a coding robot for kids to learn through play, while "Vector" is an interactive companion robot embedded with cutting-edge AI. Anki, the company that developed these products, sold the business to DDL in 2019 and took over the products and services.

EASEL Inc.

Location: Kanagawa

Founded in: 2016

Management Team: Yasushi Kisanuki

Investment Team: Mikuni Kimura

Website:

easel5.com/

EASEL is a startup developing IoT devices based on the long-range and power-saving LoRa method. Wi-Fi, 5G, RFID, and other methods have been developed due to the advanced IT trend, and various standards are being used for communication. On the other hand, the LoRa method can realize long-distance, and power-saving communication specialized for applications that require fewer data transmission charges. They are particularly focused on the LoRa method and private LoRa networks combining GPS, BlueTooth, and 3G/LTE methods. They provide planning, prototype development, and mass production development services for IoT technologies, and they are one of the best-known companies in Japan for LoRa modules.

EdgeCortix Pte. Ltd.

Location: Tokyo, Singapore

Founded in: 2019

Management Team: Sakyasingha Dasgupta

Investment Team: Nobuhiro Seki

Website:

www.edgecortix.com

Edge Cortix is a Singapore-based startup that provides ultra-powerful, low-latency AI inference hardware IP and software stack for edge devices. Its key customers are automotive semiconductors, industrial equipment manufacturers, and cloud servers. Their development team, including the CEO, is in Japan, while the sales force is located in Japan and the US. The market for Edge AI chips is expected to be worth USD 5 billion by 2025, and the demand for Edge AI software is expected to be worth USD 1.8 billion by 2026. 2-5x performance can be achieved on FPGAs by using the MERA compiler, and 15-20x performance can be achieved on ASICs by combining proprietary architectures. For FPGA, 2-5x performance can be achieved by using MERA compiler.

Enowa

Location: Toyama

Founded in: 2013

Management Team: Katsunori Shimomura

Investment Team: Mikuni Kimura

Website:

enowa.jp/

Enowa is an Agri Tech startup that develops and operates "paditch," a smart paddy field service. Paditch enables remote water management of rice fields using smartphones. It maximizes the yield of rice as well as saves labor by automatically opening and closing the sluice gates to the programmed water level and time.

ESTAT Actuation, Inc.

Location: Pittsburgh, PA

Founded in: 2019

Management Team: Stuart Diller

Investment Team: Nobuhiro Seki

Website:

www.estat.tech/

ESTAT Actuation develops cutting-edge actuators to revolutionalize industries using robots. ESTAT Actuation uses new electroadhesive clutch technology developed at Carnegie Mellon University to dramatically reduce the weight, size, and cost of actuators. In addition to selling those actuators, ESTAT's goal is to license the clutch technology.

Everykey Inc.

Location: Cleveland, OH

Founded in: 2015

Management Team: Chris Wentz

Investment Team: Nobuhiro Seki

Website:

everykey.com/

EveryKey is a startup developing security devices that can lock and unlock multiple devices without passwords or keys. For example, you can unlock your smartphone and computer at once just by getting close to them, and vice versa. The device utilizes Bluetooth technology to enable that. You can manage their passwords by using their software. In the accident of loss or theft, you can deactivate all functions remotely.

Flextrapower

Location: NYC, NY

Founded in: 2015

Management Team: Linh Le

Investment Team: Nobuhiro Seki

Website:

www.flextrapower.com

Flextrapower (formerly known as Bonbouton) is a healthcare startup from New York City that monitors the temperature and humidity of diabetic patients' feet to help prevent severe complications such as foot amputation. Often in the US, people have to wait several days after making an appointment to see a doctor. Therefore, by the time they see a doctor, sometimes the condition is deteriorated too much, resulting in leg amputation. The company created nano-level ultra-thin sensors that fit inside the shoes' insoles, monitored via a smartphone app. AI can read signs that could lead to severe conditions and report them to the patient and their doctor.

Forest Devices

Location: Pittsburgh, PA

Founded in: 2015

Management Team: Tom Bumgardner

Investment Team: Nobuhiro Seki

Website:

www.forestdevices.com/

Forest Devices is a company focused on prehospital stroke detection. The team developed AlphaStroke, a non-invasive, AI-powered device that can identify a stroke before a CT or MRI is available, improving patient outcomes by decreasing time to treatment. Forest Devices is a startup that develops a prehospital stroke detection device to automate triage so that EMTs can choose a hospital with the right equipment. Only 5% of all hospitals can treat major stroke emergencies in the USA, and only 20% can treat moderate stroke emergencies, so patients are often transferred to another hospital. 30-50% of stroke patients are misdiagnosed and transported to the wrong hospital. The device automatically measures brain waves and uses AI to determine whether or not there is a possibility and severity of the stroke. It displays the results within three minutes. A demonstration experiment is being conducted in Alberta, Canada, since May 2021.

Hava Health Inc.

Location: Philadelphia, PA

Founded in: 2018

Management Team: Josh Israel

Investment Team: Nobuhiro Seki

Website:

www.tryhale.com/

Hava Health is a healthcare startup tackling nicotine dependence amongst the younger generation in the U.S. due to the spread of electric cigarettes. The electric cigarette in the U.S. is different from Japanese ones because U.S. ones can be controlled to absorb liquid nicotine. Hava's nicotine addiction treatment device uses the same mechanism as the electric cigarettes to control the nicotine dosage vis a smartphone app so that users can gradually reduce it. Hale Therapeutics plans to get medical device approval in the U.K. (MHRA) and USA (FDA)

HiberSense, Inc.

Location: Pittsburgh, PA

Founded in: 2015

Management Team: Bob Fields

Investment Team: Nobuhiro Seki

Website:

hibersense.com/

HiberSense's smart home solution enables precise climate control for each room, which was impossible with central air conditioning. The central hub controls adjustable adapters for AC vents and collects sensor data of temperature, humidity, brightness, and human presence. People in each room can set their preferences in their app, and the hub controls the climate automatically.

Hoplite Power, Inc.

Location: NYC, NY

Founded in: 2014

Management Team: Jordan Mayerson

Investment Team: Nobuhiro Seki

Website:

www.hoplitepower.com/

Hoplite Power is a sharing economy startup that provides a mobile battery rental service for spectators at entertainment venues such as baseball stadiums, arenas, and concert venues. In the U.S., there are live social media activities during live sports games. As a result, people's smartphones often run out of battery during the game. However, convenience stores are not widespread in the U.S., so you can not easily find a mobile battery. Hoplite Power offers a battery rental service for those spectators at the stadium.

Iterate Labs Inc.

Location: Boston, MA

Founded in: 2016

Management Team: Jason Guss

Investment Team: Nobuhiro Seki

Website:

iteratelabs.co

Iterate Labs offers a variety of solutions that digitize the motion of factory workers and increase motivation in the workplace. The benefits for management are that it improves employee safety, productivity, and turnover. Their smartwatches and gloves detect the motion of workers' hands to inform who is at risk in real-time. It is a platform to collect worker motion data to gain actionable insights for factory automation and workers' productivity. Iterate Labs develops and operates this system for major manufacturing companies.

KAKAXI, Inc.

Location: Sunnyvale, CA

Founded in: 2014

Management Team: Taizo Otsuka

Investment Team: Narimasa Makino

Website:

kakaxi.me/

Kakaxi develops solar-powered devices with cameras and sensors to monitor crops and the surrounding environment. Kakaxi can collect temperature, humidity, and insolation intensity data, which can be easily checked from a PC, tablet, or smartphone. Furthermore, the wide-angle camera makes it possible to ensure the produces' safety and grasp the harvest timing. Kakaxi's primary focus is data collection through the cameras so they can eventually provide a simple monitoring system with the aim to "transform the primary industry into industry 4.0."

Load & Road Inc.

Location: Tokyo

Founded in: 2018

Management Team: Kazunori Kawanobe

Investment Team: Mikuni Kimura

Website:

teplotea.com/

LOAD & ROAD developed a teapot "Teplo" that automatically extracts tea in cooperation with a smartphone application and Teplo official tea leaves, and sells them in Japan and the United States. In general, when brewing the best tea, there are many factors that must be controlled, such as the amount of tea leaves, water, the extraction time, and the temperature. In order to enjoy each tea leaf in the best condition, we need to consider that these differences depending on the tea leaves. Teplo automatically controls these complex factors. In addition, normally, tea brewers adjust the tea conditions according to the behavior, facial expression, and taste preference of the drinker, and brew tea with the best taste and aroma according to the condition of the drinker at that time. LOAD & ROAD continued to do trials to reproduce craftsmanship with the latest technology, and realized the implementation of the world's first "personalized extraction function". 6 built-in sensors analyze the physical condition and mood of the drinker and extract the optimal tea.In Teplo's official online shop and official app, LOAD & ROAD sell tea leaves collected by teplo as a curator, where you can enjoy the taste and the story behind it regardless of the type of tea such as Japanese tea, black tea, Chinese tea, and Taiwanese tea.

log build

Location: Kanagawa

Founded in: 2020

Management Team: Kenichi Nakahori

Investment Team: Mikuni Kimura

Website:

www.log-build.com/

Log Build focuses on improving the productivity and efficiency of the construction industry by visualizing the construction sites. At the moment, the quality and gross profit vary depending on the site supervisors. Also, they can not work efficiently enough to spare time to check the drawing of the building carefully. To address those issues, Log Build is creating a method of managing construction sites to reduce the number of trips to the site by 90%. Log Build develops "Logkun," a remote monitoring system, "LogWalk," a remote construction management system with a 360 camera, and "LogMeet" for video calling app specifically for meeting, checking, and inspection. As more and more existing industries are working on Digital Transformation(DX), the construction industry is no exception. The construction DX market is expected to grow to 791.2 billion yen in 2019 and 3.425 trillion yen in 2030.

Magic Shields Inc.

Location: Shizuoka

Founded in: 2019

Management Team: Hiroshi Shimomura

Investment Team: Narimasa Makino

Website:

www.magicshields.co.jp/

Magic Shields develops, manufactures, and sells "Koroyawa", a soft floor that reduces the risk of bone fractures. About 250,000 older adults fracture their femur every year. Fractures caused by falls are the third leading cause of needing nursing care, and the pain of the fracture and the life that awaits afterward can be a significant burden for the elderly themselves and their families. Magic Shilds' "Koroyawa" is designed and manufactured based on the concept of mechanical metamaterials. Its internal "variable rigidity structure" enables it to absorb shock and reduce the risk of femur fractures by sinking significantly only when falling from a chair or bed, transferring to a wheelchair, or falling from walking.

Melody International Ltd.

Location: Kagawa

Founded in: 2015

Management Team: Yhuko Ogata

Investment Team: Mikuni Kimura

Website:

www.melodyi.net/

Based on CTG(CardioTocoGram) technology developed by Tokyo University, Melody International Ltd. develops Fetal Monitor "iCTG," which enables monitoring the health condition of an expectant mother and her fetus at any time, from anywhere. It is different from conventional CTG because of the smallness, the lightweight, the wireless system for remote examination, and the design for easy use by pregnant mothers. In addition, they offer a central monitor "Central i" and a cloud server "Melody i," to collect data from multiple iCTGs to monitor in real-time. Right now, obstetric care is in crisis because the number of obstetrical facilities is falling, COVID is making it harder for a pregnant woman to see a doctor, and more women are carrying greater risk by having childbirths later in life. The company aims to help make the world a better place for expectant mothers by improving the safety and security of childbirths. The market size of this industry is expected to grow as the Social Insurance Medical Fee Payments law was revised in 2018 to accommodate telemedicine.

mui Lab, Inc.

Location: Kyoto

Founded in: 2017

Management Team: Kazunori Oki

Investment Team: Mikuni Kimura

Website:

mui.jp/

mui Lab is a startup that develops and sells the wooden touch panel interface device "mui" and the accompanying UI/UX platform under the philosophy of "mui-shizen" (technology that blends into our daily lives). The company's strength lies in its patent for a high-definition display on a small piece of natural wood, as well as its unique touch panel technology, which has been highly acclaimed at exhibitions and on crowdfunding. In a world full of smart devices, we can expect more technologies that blend into the environment in many different fields. They are jointly developing consumer products with Wacom and Honeywell and are in talks with smart speaker suppliers and automotive Tier 1.

OhmniLabs, Inc.

Location: Santa Clara, CA

Founded in: 2015

Management Team: Thuc Vu

Investment Team: Narimasa Makino

Website:

ohmnilabs.com/

Ohmni Labs is a Silicon Valley startup that provides robots along with total robotics solutions. While there is high demand for robots that can communicate and guide people to tackle the labor shortage, the price of those robots is still too high. Ohmni Labs has libraries of various technologies for robot development. Combining these technologies makes it possible to develop robots quickly and inexpensively. Ohmni Labs has participated in ANA Holdings' AVATAR project, which aims to integrate multiple exponential technologies ranging from AR/VR, robotics to AI, allowing anyone to teleport their presence to a remote location. At CEATEC 2019, Ohmni Labs and ANA jointly launched a new robot, "newme," designed specifically for the Japanese market.

ORPHE

Location: Tokyo, Japan

Founded in: 2014

Management Team: Yuya Kikukawa

Investment Team: Mikuni Kimura

Website:

orphe.shoes/

ORPHE (formerly known as no new folk studio) is a company that sells smart shoes called Orphe. Orphe provides smart shoes for entertainment, with LEDs inside the soles that light up, synchronizing with the music. The LEDs are programmable to specifically design for your expression. By taking more advantage of the sensor module, Orphe is now working with ASICS to develop smart shoes for sports and healthcare.

PlayDate, Inc.

Location: NYC, NY

Founded in: 2015

Management Team: Kevin Li

Investment Team: Nobuhiro Seki

Website:

playdate.ai/

Playdate provides a pet toy that lets you remotely watch over your pets like dogs or cats. The ball-shaped toy has a video camera, a mic, and a speaker inside it. Pet owners can monitor and interact with their pets from their smartphones. Unlike conventional monitoring cameras, Playdate can capture the pets in the full face as it is a toy for them. In addition, Playdate is developing a new service to have vets monitor the pets' behavior to detect indications of various diseases.

Pristeem

Location: NYC, NY

Founded in: 2019

Management Team: Naren Inukoti

Investment Team: Nobuhiro Seki

Website:

www.pristeem.com/

Pristeem is a portable cleaning device that can quickly steam clean small amounts of clothing such as shirts and suits. Using a special solvent, it can sterilize and stretch out the wrinkles of a couple of pieces of clothes in about 10 minutes. Pristeem aims to install their devices in apartment buildings and hotels to charge for each cleaning. They have tested in several hotels and offices and are planning to testin apartment buildings soon.

Proteus Motion Inc.

Location: NYC, NY

Founded in: 2016

Management Team: Sam Miller

Investment Team: Nobuhiro Seki

Website:

www.proteusmotion.com/

Proteus Motion is a startup in NY that develops the world's first 3D resistance muscle training machine that reduces the training time to 1/3. Because Proteus can create resistance in all directions, various kinds of training can be done with just one of these. Users can log in to the tablet on the machine to see the recommended personalized training menu as well as their training history. Furthermore, the display shows the posture in real-time, so it can be used for physical rehabilitation or improving form to play sports. The Los Angeles Dodgers and several other teams have already introduced this machine and are highly recognized by MLB baseball players. The company receives financial support from sports players like the late David Stern, the commissioner of the National Basketball Association, David Winfield, elected to the Hall of Fame in 2001, Christopher Frank Capuano, an American former professional baseball pitcher who is Director of Operations of the MLB, and Dick Boyce, former partner of TPG investment fund and former CEO or chairman of many companies such as J.Crew, Delmonte, Burger King.

RUTILEA provides AI visual inspection solutions based on their proprietary, open-source inspection automation software called "SDTest." The AI market for the manufacturing industry is valued at 1,300 billion yen and is expected to reach around 5,000 billion yen by 2030. Because SDTest is open source, customers can conduct PoC testing free of charge using all the disclosed testing methods and source code. So far, SDTest has been downloaded by more than 400 companies, including major manufacturers such as Toyota and STG.

Sana Health Inc.

Location: Lafayette, CO

Founded in: 2015

Management Team: Richard Hanbury

Investment Team: Nobuhiro Seki

Website:

www.sana.io/

Sana Health is an American startup developing "Sana" that relieves chronic pain and improves mental well-being. Sana is a portable device that provides treatment by audiovisual. It is estimated that 50 million people in the U.S. suffer from chronic pain and 10 million suffer from fibromyalgia. Users would see low pulses of light through the closed eyelids and hear sound pulses through the headphones. It measures the heart rate on the forehead. Using a smartphone app, the user can get personalized treatment depending on the current health condition. Sana Healthaim to get FDA medical device approval by the end of 2021.

Sembient

Location: Kearny, NJ

Founded in: 2017

Management Team: Aleksandar Jovicic

Investment Team: Nobuhiro Seki

Website:

sembient.com

Sembient, based near New York City, provides solutions to maximize the efficiency of office usage and sharing resources. Using the proprietary software, users can see and analyze the real-time and accumulated usage data of meeting rooms, offices, and shared computers, collected by the optical sensor attached to the ceiling. Users can acquire detailed analysis of usage data such as, "85% of the time the meeting room was occupied by fewer than 5 people" or "this room was never used by more than 5 people at the same time in the last 2 months."

SmartShopping, Inc.

Location: Tokyo, Japan

Founded in: 2018

Management Team: Hidetoshi Hayashi/Takayuki Shiga

Investment Team: Mikuni Kimura

Website:

smartmat.jp

Smart Shopping provides inventory management and an automatic order placement system with their proprietary IoT scale as well as a commodity price comparison site for businesses and consumers. In Japan's retail market, which is over 100 trillion yen, daily necessities and food products account for 60% of the total market, and purchases via EC have been increasing in recent years in both BtoB and BtoC. Enterprises can reduce inventory management and purchase costs by simply placing consumables on the "Smart Mat," which can be used for anything and in any location, without relying solely on purchase history in EC. In addition, as for BtoC, Smart Shopping can provide an integrated customer experience by using the "Smart Mat" as well as the existing functionalities of "Smart Shopping" such as price comparison, shopping agent, and unique catalog. Smart Shopping is applying for patents on the business model in Japan and the US.

Space Power Technologies

Location: Kyoto, Japan

Founded in: 2019

Management Team: Minoru Furukawa

Investment Team: Mikuni Kimura

Website:

spacepowertech.com

Space Power Technologies is a startup for spatial transmission wireless power transfer. As IT devices become smaller and smaller, the number of devices owned continues to grow, and as the number of devices increases, the need to charge them limits economic activity. In this trend, they aim to create a genuinely wireless society with quick decision-making by a group of experts who have been exploring wireless technology.

teamS

Location: Tokyo, Japan

Founded in: 2016

Management Team: Akira Takashima

Investment Team: Mikuni Kimura

Website:

teams.tokyo/

TeamS is a startup that develops SSE, embedded software that bidirectionally links smartphones with external displays. Android accounts for about 70% of the smartphones market share. It is expected that the full adoption of 5G after 2022 and the spread of flexible sheet displays will create more demand for SSE. An SSE embedded device would only need minimum components such as image/audio processing, touch panel, communication, and battery. Two types of mass-production models, sheet OLED and glass OLED, are under development through collaboration. TeamS keeps expanding the range of applications, such as virtual displays on the cloud, as they create the frontiers of the 5G era technologies.

ugo, Inc.

Location: Tokyo, Japan

Founded in: 2018

Management Team: Ken Matsui

Investment Team: Mikuni Kimura

Website:

ugo.plus/

Ugo, formerly known as Mira Robotics, aims to solve the labor shortage through teleoperated robots. Ugo is targetting building maintenance services such as security, monitoring, cleaning. With their hybrid remote-controlled-autonomy robots, applications and UI/UX for operating and monitoring, and data storage in the cloud, Ugo seeks to create an integrated platform to eventually open up the API plugins to other robotics makers as well.

VELDT Inc.

Location: Tokyo, Japan

Founded in: 2012

Management Team: Jin Nonogami

Investment Team: Mikuni Kimura

Website:

veldt.jp/

Veldt is a Japanese startup that was ahead of many other companies to enter the growing smartwatches market. It has been producing luxury smartwatches since 2012. As a luxury brand, Veldt received high praise from prominent magazines around the world as "the most exciting smartwatch presented at BASEL WORLD 2016." and also offer OEM, software licensing, and IoT development for corporate clients. Veldt have developed a platform called "Riiiver" to form a business and capital alliance with Citizen, a major watch manufacturer. The watches are currently sold at some large electronics retailers as luxury smartwatches. Veldt offer luxury and high quality for people who want more than just smart functionalities.

Y's Global Vision Inc.

Location: Okinawa, Japan

Founded in: 2012

Management Team: Yoshifumi Yanase

Investment Team: Mikuni Kimura

Website:

ysgv.jp/

Y's Global Vision is an Okinawa-based startup that manufactures small desalination devices under the vision of "delivering safe freshwater to the world." Y's Global Vision has the technology to make small devices optimized for all kinds of water desalination, from pool water to seawater. Their strength is that the device is compact, inexpensive, and processes a relatively large amount of water per unit weight. Potential applications include small offshore fishing boats, coastal areas, remote islands, and construction site with no water supply infrastructure.
Customer Story
SmartShopping (Japan)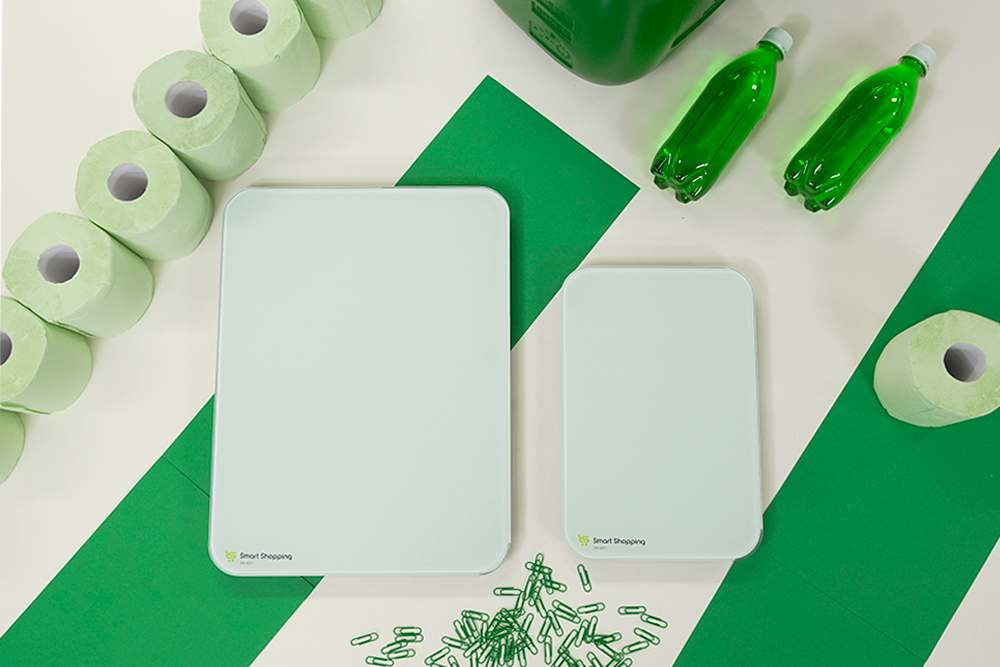 About
SmartShopping, Inc. is a startup focused on automation solutions for shopping and stock management. Their main services include online shopping support, such as price comparison and data-driven product recommendations for consumers. Specializing in stock management, their "SmartMat" is an IoT weight scale that provides an automation system for the management of stock and new stock orders.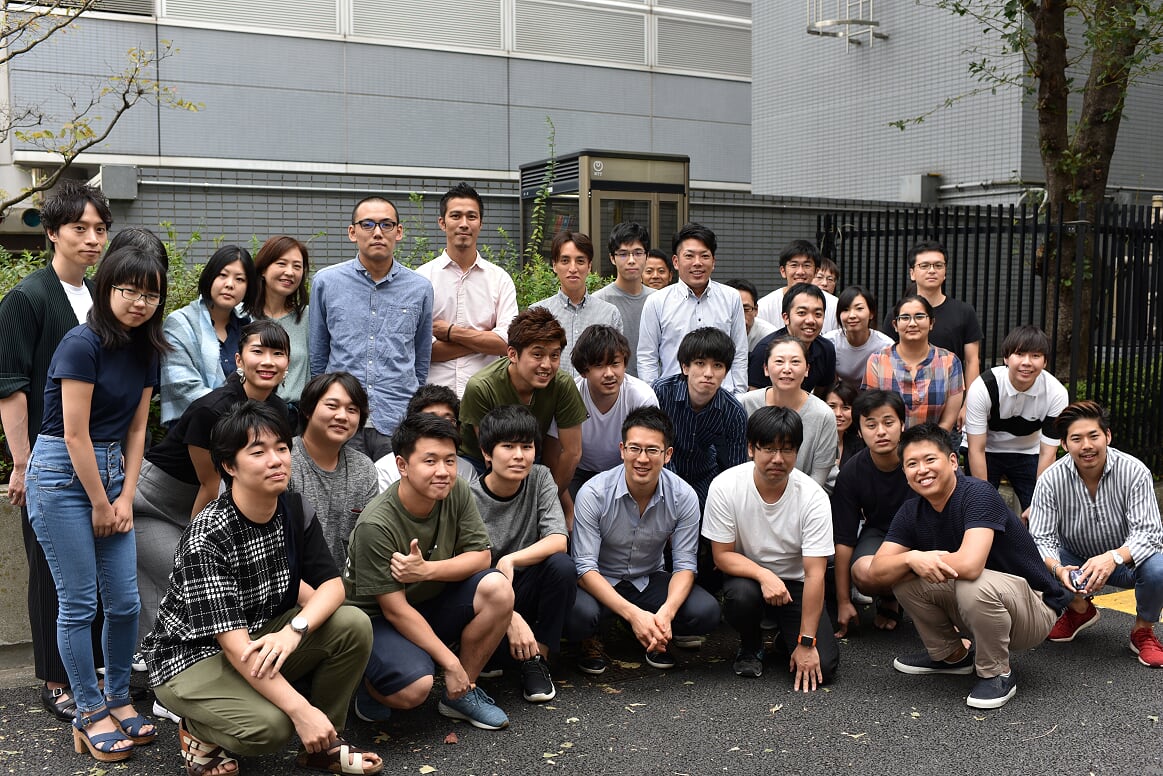 Challenges
SmartShopping started out as a software company with the aim to develop a purchase automation service for households. Soon they discovered that the data they collected through their software solution was not sufficient for analysis and the intended automation solution. They realized that real-time used stock should be measured, and moved to tackle the challenge to develop an IoT weight scale specializing in stock management. However, their team, coming from a computer science background, had no knowledge of hardware. In the first place, they did not even know how to proceed with the product development, and how to find a company to manufacture their product. They struggled to create a prototype with another company, but the cost per unit turned out to be so high that it was not suited for mass production.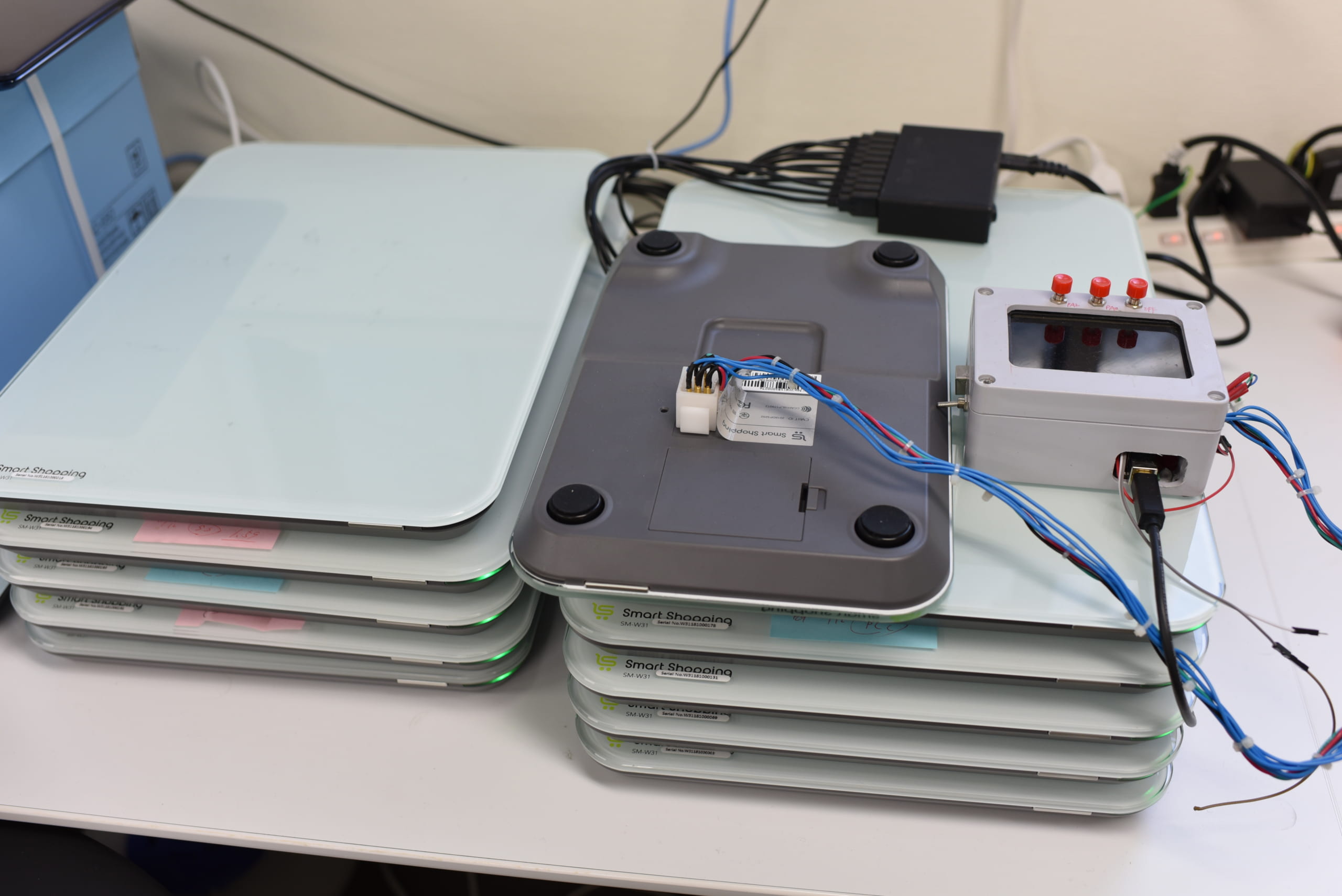 Why Monozukuri Ventures?
SmartShopping's first contact with Monozukuri Ventures was when they had the opportunity to meet its CEO Narimasa Makino, who became their mentor. The most memorable advice they received was: "In order to succeed as a business, you need to create a hardware prototype for mass manufacturing". They were delighted to find that Monozukuri Ventures knows the tasks and challenges of a startup well and can support them through the process. SmartShopping grew confident enough to make a prototype suited for mass manufacturing with Monozukuri Ventures.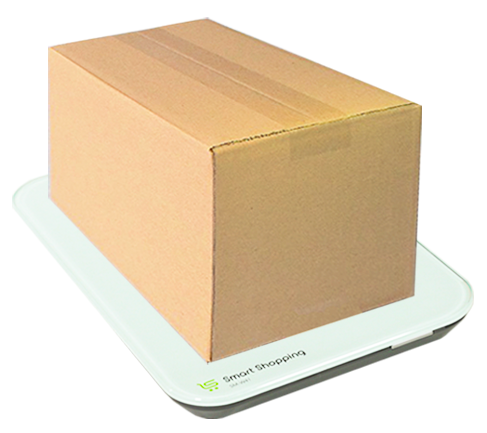 How?
To make the optimal prototype for mass manufacturing, Monozukuri Ventures introduced SmartShopping to companies which helped create different parts of the prototype, such as companies manufacturing circuit boards, product design companies. As SmartShopping did not know how to find these suppliers by themselves, this was a great help to them. In the end, they were happy with the outcome of the 3-4 companies they work with. Apart from the cost, technical aspects, functional aspects, and the professional advice from the suppliers, they were able to manufacture a prototype that not only took less time than the previous prototype, but also was of a higher quality.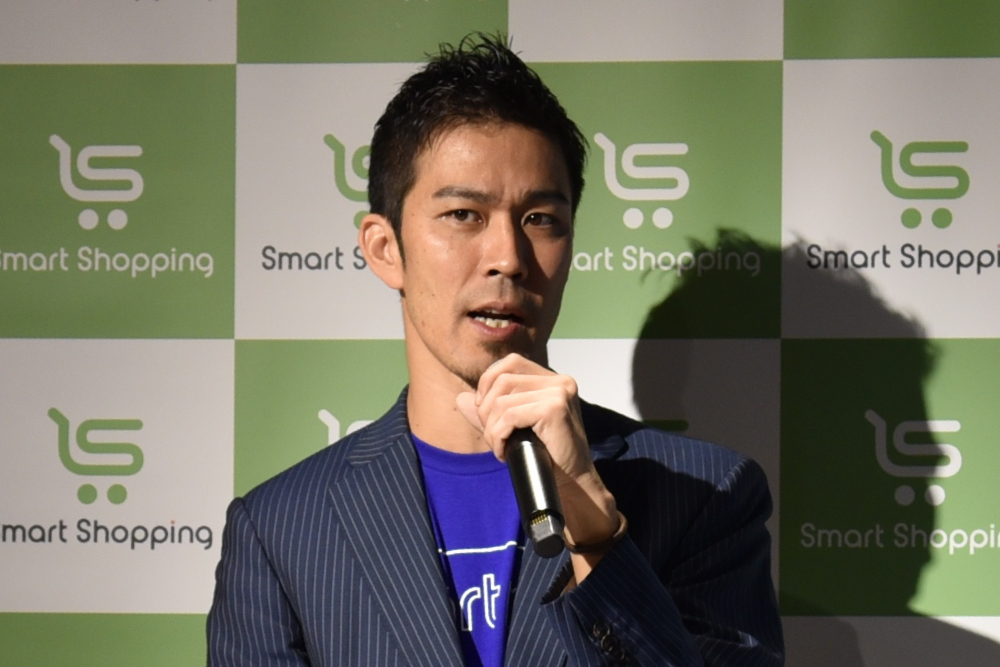 What's Next?
After testing out the prototype, SmartShopping found that besides a B2C purpose, the "SmartMat" can also be utilized for B2B. Bringing software and hardware together made their business grow fivefold. The quality of the service they offered increased and they gained a competitive advantage over software startups. From now on, they plan to expand to make the "SmartMat" more user-friendly and increase its functionality by analysing current customer data. They have had requests from outside of Japan, so they are thinking of expanding abroad. Additionally, they look to reduce cost and improve design for daily use in households. They aim to further develop their product to aid the elderly in their troubles with shopping.
KYOTO OFFICE
Kyoto Research Park – 93 Chudoji Awata-cho, Shimogyo-ku, Kyoto-shi 600-8815
NEW YORK OFFICE
2910 Thomson Ave, C760, Long Island City, NY 11101