blog
#003_How can Manufacturing Companies Implement "Open Innovation"?
I am Makino, CEO of Monozukuri Ventures (MZV). Since I started writing these blog posts in August, the topics have been mainly for hardware startups. This time, I want to share my thoughts with the people in manufacturing companies about "open innovation." Many companies are aware of the concept. And they know they need to implement it, considering today's rapidly changing business environment. But many of them don't know how. So, I want to show you how you can do that with startups via our years of experience working with startups and large manufacturing companies.
What is open innovation?
Open innovation was first proposed by Dr. Chesbrough of the University of California, Berkeley, in 2003 as a concept to drive innovation within organizations. OPEN INNOVATION COMMUNITY (Original Japanese post quotes ITmediaNEWS)
According to Chesbrough, "Open innovation is the use of purposive inflows and outflows of knowledge to accelerate internal innovation, and expand the markets for external use of innovation, respectively. [This paradigm] assumes that firms can and should use external ideas as well as internal ideas, and internal and external paths to market, as they look to advance their technology." *1 *1 Source:
How do 100-year-old companies innovate?
Even before the concept became widespread, some large companies had already intentionally and proactively promoted collaboration with external parties.
Source: BOSTON CONSULTING GROUP, THE MOST INNOVATIVE COMPANIES 2020 Although the top companies are young startups (11 of them are less than 30 years old), there are also ten well-established companies on the list that have been around for more than 100 years, indicating that innovation is not exclusive to startups. So how is that possible? Well, "open innovation" is the key to the answer.
The figure below shows Boston Consulting Group's ranking of innovative companies (The Top 50 Innovative Companies of 2020).
Let's look at open innovation case studies.
Philips
Philips, founded in 1891 in the Netherlands, produces electrical devices such as healthcare products and medical equipment. Until the 2000s, its main business was semiconductors, but the company almost went under due to the bursting of the IT bubble.The reason for their success was the solid top-down decision and changing the mindset of the whole employees. They had been focused on in-house development. So, instead of just vaguely stating, "We want to do open innovation," the company leaders set a clear qualitative goal of 50% and made a structural change to implement it properly.
As a result of management reforms and layoffs, the company saved the day. But in 2001-2002, it again went into the enormous red, plunging the company into the risk of bankruptcy. In 2004, Philips realized the limitations of in-house development and turned to open innovation. They set a clear goal of "incorporating external technology for 50% of the products" from 2010 onward. This initiative yielded "AirFlyer," which has sold millions of units in more than 100 countries worldwide. Phillips successfully implemented the technology to control the circulation of hot air invented by a Dutch startup, "APDS," and managed to commercialize it within a year.
Stanley Black and Decker
Let me introduce you to another example, Stanley Black and Decker (SBD), a global tool manufacturer formed through the merger of Stanley Works and Black & Decker in 2010.
SBD and Techstars, an American accelerator that has produced numerous unicorn companies, work together to run an accelerator focused on electronics. The "STANLEY+Techstars Class of 2022" accelerator program focused on next-generation batteries, electronic products, and manufacturing automation solutions. Through the program, they acquired PilloHealth, an interactive healthcare speech robot that reminds people to take their medications. They also acquired 3xLOGIC, a security company. They constantly seek new ideas by investing in various startups through a CVC, Stanley Ventures.
Case Studies of MZV Startups
Next, here are some examples of startups that we invest in. Those startups and large companies complement each other, driving innovations.
1.Veldt x Citizen Watch
Veldt is a Japanese startup that develops luxury smartwatches. They are currently developing a dedicated conditioning AI app, "you'd™." As consumer tastes are becoming increasingly diverse, Citizen was seeking to develop a new smartwatch that users can customize. Then, Citizen came across Veldt, which has been developing smartwatches since 2012. Veldt's expertise in IoT and Citizen's long experience in watch design/manufacturing and organizational capabilities complemented each other, leading to a business and capital alliance in January 2019 and the launch of the Eco-DriveRiiiver smartwatch in March 2019. Eco-Drive Riiiver" smartwatch, to continue to be loved by citizens. [JP] Source: https://fabcross.jp/
2.ORPHE x ASICS
ORPHE is a startup that develops and sells smart shoes for sports and healthcare. ASICS has been aiming to create new businesses through collaboration with startups since around 2015, establishing ASICS Ventures and implementing the ASICS Accelerator Program, a program to promote business collaboration with startups. While ORPHE was accumulating technology to analyze foot movement, it was facing challenges in procuring shoes, which are crucial in developing smart shoes. That is where ASICS came in, and they agreed to provide shoes for them, accelerating the collaboration between the two companies. In January 2020, they entered into a capital alliance, and in July 2020, they launched the smart shoes. In 2021, these shoes won the grand prize in the INNOVATION LEAGUE Contest held by the Japan Sports Agency, leading to other significant achievements. In 2022, the company also announced smart shoes for business use and has been exploring healthcare use as well.
3.Arieca x Nissan Chemical
Arieca is a startup in Pittsburgh, USA, developing semiconductor materials. Based on the technological asset from Carnegie Mellon University, they have succeeded in generating semiconductor materials with excellent heat dissipation properties. However, mass production requires completely different knowledge and technology, so they sought collaboration with a major material manufacturer. That was where they connected with Nissan Chemical, which excelled in mass production and quality control. Nissan Chemical constantly searches for new materials and showed interest in Arieca's heat-dissipating materials. ROHM, a semiconductor manufacturer, also saw Arieca's work and participated in Arieca's $6.5M Series A round in April 2022. We have seen many startups collaborate with large companies, and while there is great potential for collaboration with startups, we have also seen some challenges. VC firms like ours can be one of the keys to success in this type of collaboration. So how exactly should we promote open innovation with startups?
Challenges of open innovation & VC's role in it
We found the following challenges for manufacturing companies collaborating with startups to achieve open innovation.
●Communicating with startups ●Time frame ●Lack of experience/system to collaborate with startups
Firstly, both parties struggle to communicate, coming from different backgrounds and business sizes.
Recently, the Japanese government announced an open innovation tax deduction, and in October 2022, an M&A tax deduction. Large companies are likely to increase their investments in startups and M&A. For Japanese manufacturing companies to accelerate open innovation, bridging the gaps in those differences is essential. As one of the entities to fill such gaps, we recommend taking advantage of LP investment in VC.
Startups have limited resources, so the priority of a particular work sometimes doesn't align with the corporate culture. They need to make decisions to survive with limited funding. On the other hand, large companies have their approval systems between departments and their way of thinking to move things forward. So both parties need to understand these differences, which can be surprisingly tricky. The second is the difference in time frames, and the third is the lack of a system to accept startups. Many startups collaborating in the manufacturing industry are early-stage startups, and it takes about 3-5 years for their businesses to flourish. Moreover, the younger the stage of the company, the higher the risk, so it is necessary to continue to support the company for a certain period of time. Related to this time frame is the acceptance system of manufacturing companies. The Corporate Planning Department and New Business Development Department are often in charge of collaboration with startups, but it is necessary to involve other departments in the corporate. However, the other departments' mission is often to pursue short-term profits. In many cases, there is a mismatch between the startup's time frame and the corporate people's time frame. We believe that VCs like us have a certain role in overcoming these differences. Firstly, we can be a translator/interpreter of technology, language, and culture. Secondly, we can optimize investment costs. And lastly, we can help disperse the risk. Large corporates can find it hard to get enough information outside their main business domain, which is why many only promote open innovation in very small areas. They can get more information about their weak areas through LP investment in VC firms that focus on the domain they are interested in. Translation/interpretation of such information is more than simply knowing the vocabulary. Some information can be lost in translation without knowing each other's backgrounds and interests. It is necessary to have a frank conversation with each other, but this often doesn't go well due to a lack of trust between the two parties, especially in the initial stages. In addition, VC can optimize the cost of investment. Most startups, especially in the seed and early stages, give up on their business at this point. Then you might want to partner with a low-risk middle or late-stage startup. But then, you may not be able to do so because the startup may be already collaborating with another company at this stage. So the key is to make the right partnerships at the right time. VCs that invest from seed or early stages can introduce startups to corporates at the right moment as we know the details of the situation of the startup. In addition, it is possible to effectively invest resources according to the startup's growth stage, making it possible to decide with minimal costs whether to continue or withdraw from the business. Furthermore, VCs can disperse the risks of new businesses with startups. As startups are risky, VCs invest in multiple startups to disperse the risk by diversifying the portfolio by stages and industries. Collaborating with VC firms makes choosing the best startup from their evenly diversified portfolio possible. Furthermore, if a corporation can run multiple such projects, it will naturally have a diversified portfolio with minimum risks. At MZV, our highly skilled members serve as interpreters in terms of technology, finance, and business development, bridging the gap between startups and large companies. Since we invest in seed and early-stage startups, we also help companies get the latest information about startups. We have established a system tailored for each company's CVC or New Business Development Division to make a strategic investment.
Helpful Resources about Open Innovation
Template Contract to use in Open Innovation for University, New Materials, and AI
(ver2.0 made by JPO and METI)Research Report on M&A between Large Corporations and Startups by METI about Valuation and IR Working with startups is "easier said than done." We believe it is necessary to bring "interpreters(VC)" to communicate with each other, establish a portfolio with several projects as they won't yield profit in the short term, and for managers to commit to establishing a system to accommodate startups. Feel free to contact us if you are interested in working with startups or manufacturing companies. Please sign up for our newsletter to get the latest trend and information about the manufacturing and hardware industry.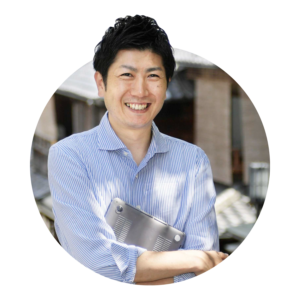 CEO of Monozukuri Ventures, born in Aichi, Japan. I have been living in Kyoto and working with startups in the Kansai area for 17 years now. I am also working to make Kyoto city full of startups, artists, and creators. In addition, I am a father of a baby and doing my best to raise my child as well!